Research and development
Research and development
The Department of Fluid Mechanics is dealing with investigations in all fields of fluid mechanics, also a member of international projects on related problems as vehicle aerodynamics, modeling of atmospheric flows, CFD, turbulence modeling, acoustics, membrane techniques, wind tunnel measurements, and recent experimental techniques like LDV, PIV, PTV(S), PALLAS, etc.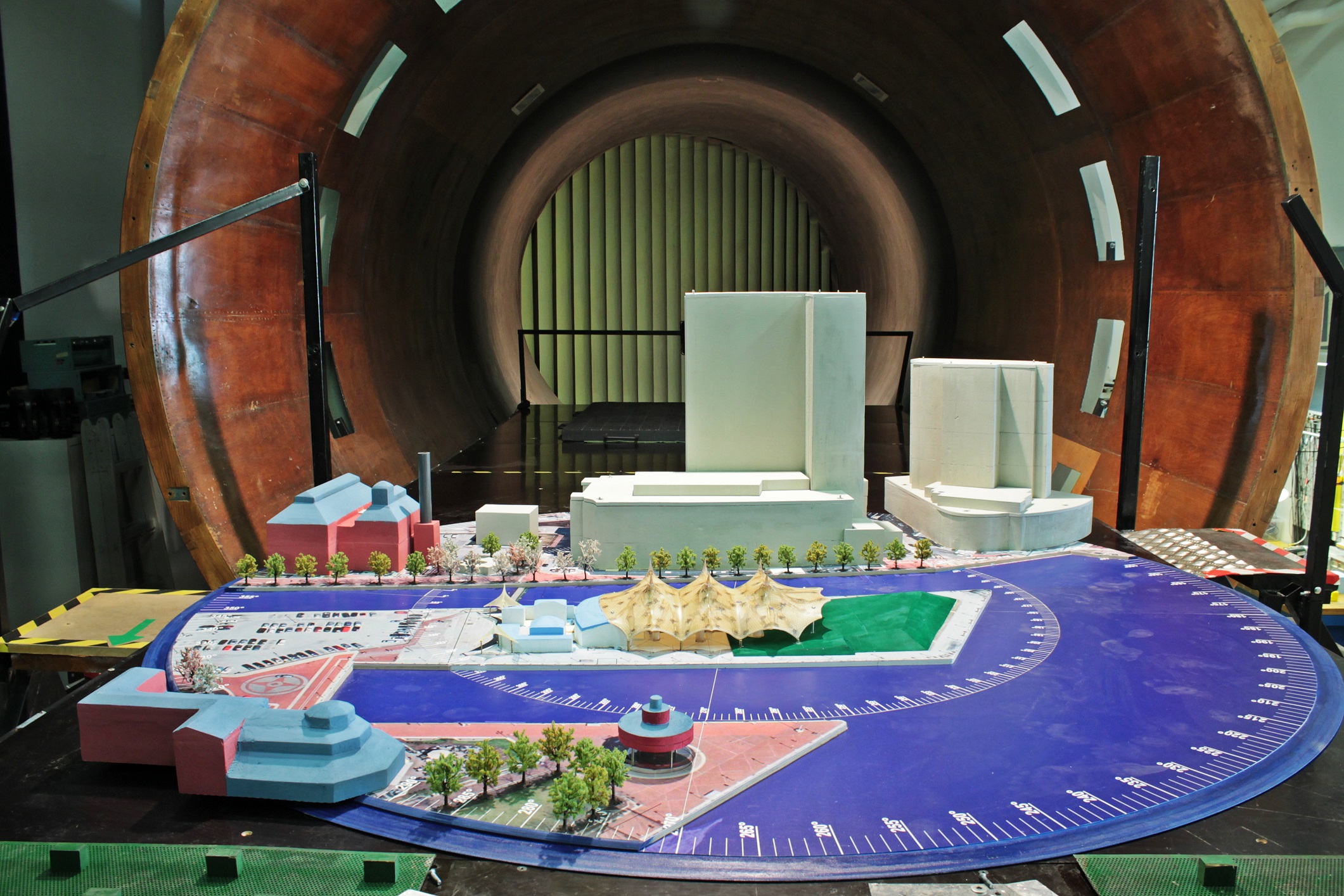 1:300 wind tunnel model of a concert tent
One of our expertise is the wind tunnel measurement of buildings and structures. The Department also has capacities for computational fluid dynamics simulations, including large eddy simulations. Another rapidly developing research field is the numerical aeroacoustics at the Department. Acoustical simulations are supported by experimental facilities at Békésy György Acoustics Laboratory. We are also in possession of a phased array microphone equipment.
Laboratory work has a crucial role in our research efforts. We are specialized in flow diagnostics via laser optical techniques. Our newest equipment is a two-component laser Doppler velocimeter that we obtained in the framework of cooperation with the Department of Hydrodynamics Systems. Since 1999 we are in cooperation with the Belgian Von Karman Institute for Fluid Dynamics.
The numerical and experimental modeling of fluid flows for engineering problems is a rapidly developing research area. For the related scientific results, we organize the Conference on Modelling Fluid Flow (CMFF) every three years. Recently this conference was attended by researchers from more than 30 countries.
---
Related pages
---
---
---
Total: 7